PAULINE TANGIORA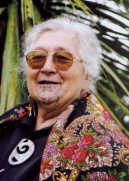 Pauline Tangiora J.P., Q.S.O., Q.S.M., is a Maori elder from the Rongomaiwahine Tribe on the East Coast of the North Island of Aotearoa/New Zealand. She also has affiliations to many other tribes. She is a Justice of the Peace, a former President and currently Vice President of Women's International League for Peace and Freedom Aotearoa, the former Regional Women's Representative for the World Council for Indigenous Peoples and a former Earth Charter Commissioner. She is currently an Ambassador to the Earth Council International, an Ambassador to the 13 International Indigenous Grandmothers' Council and a member of the World Futures Council. She is a life member of the Maori Women's Welfare League and a Patroness of the Peace Foundation. She has represented Aotearoa at many international fora and was a Consultant to the International Steering Committee of the World Court Project. In 2017 she was awarded the International Bremen Peace Award in Germany, and in 2018 she was the recipient of the Wisdom Fellowship Award in the U.S.
A recent interview with Pauline Tangiora is available here.
An oral history interview with Pauline Tangiora is available here
A recent podcast with Pauline Tangiora is available here.